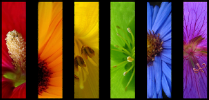 It has now been one year since I was physically beaten in a Champaign city park simply for being who I am. The motives of my attacker, Chase Yets, were so verbally clear, that they repeat in my head to this day:

After proclaiming this twisted defense, he proceeded to attack me, ripping my clothes and throwing violent punches and kicks. As I attempted to flee he grabbed me and threatened to kill me if I did not run -- forcing me to leave my keys, wallet, and state ID at the scene. I screamed for mercy but that only fueled his hatred. To him, I was the epitome of the wrongs in society. And his endeavor to vanquish me, would be his greatest feat of manhood. His convictions were clear and steadfast: I was not worthy to be alive in any public place.
Although Chase Yets, was arrested by local authorities within hours and charged with aggravated battery, the entire incident left me feeling completely helpless and alone.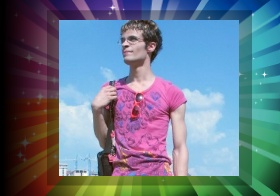 Being a victim of a hate crime, I never felt the type of safety and security that one should after such an intense personal violation. I took every step I could to pursue my own sense of protection, but at every step I felt more and more like a victim of the system, especially when notified he had posted bail.
I was convinced that that my life was in danger. But after an intensive runaround from attorneys and the Circuit Clerk, a restraining order was clearly no longer an option. As a last resort, I went to the Sheriff's office, and asked what options were available to protect myself. Unconcerned, the deputy replied, "If he attacks you again, you can call 911."
In the weeks following this incident, I continued to be a target of verbal abuse by strangers on public streets. Slurs like "Die faggot!" and "F*ckin' Freak!" were poignant reminders of the hatred still prevalent in Champaign. But I was determined not to remain a victim — nor to be ashamed of who I am.
Thankfully, I didn't lose hope. on January 13, 2010, Chase voluntarily plead guilty to the charges. He was convicted of a class 3 felony, under the Illinois Hate Crime statute, and sentenced to 120 days in jail. While the outcome was notably reassuring, it never instilled the sense of calm that one might expect from swift enaction of justice.
There are still no compulsory programs for rehabilitation following the release of these offenders. There are still no measures in place for victims to pursue court-mandated protection from contact during the course of the investigation. These are a few of the changes to our legal system that must take place before I will ever feel confident that hate crimes have become a "priority response" for our state officials.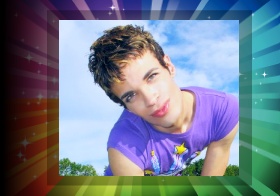 I am not an easy person to figure out. I find myself frequently pushing the boundaries of social convention. I dress how I please, and have done so for many years. I don't attempt to be feminine or masculine, nor am I attracted specifically to men or women. In fact, I appreciate the qualities of both.
However, if one must classify my identity by some generic taxonomical term, I'd settle for "androgyny" -- still the genderqueer and pansexual labels are preferred as they best encompass my fluid sense of gender and sexuality.
I always hold true to my personal convictions. That is not to suggest that I lack fear of rejection. In fact, I'll flaunt my true colors at every appropriate opportunity. My ultimate goal is not to directly subvert the system, but simply to make people "think" -- to reassess their stereotypical views, to reanalyze their closed-minded standards. And then, with that, I will take what comes in stride.
Embracing Change.
The remarkable confluence of Spirit Week, Erase Hate Day, and "It Gets Better" videos from President Barack Obama, Senator Hillary Clinton, and other important political figures compelled me to create this site, as an outlet so that I could share my own experiences as a member of the LGBT community.


Suffice it to say, I only have one life. And I certainly intend to enjoy it to its maximum potential even if my nonconformist nature may nonetheless offend some people's rigid cultural sensibilities. I'm an advocate for equality and proponent for change. And change can always start with any person!
Only through persistence can we achieve progress. Only with patience can we persevere. I congratulate my queer friends who've taken the big step toward being accepted and most importantly, being to yourself. So important is this cause to me, that I have taken numerous efforts over the years to inform and educate people about the LGBT lifestyle. Attitudes can only change if you teach tolerance and awareness.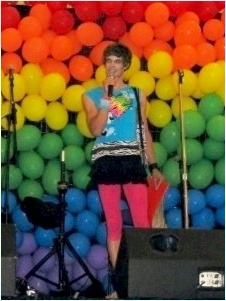 Celebrating Diversity.
On August 2010, I had the fortune of attending the first ever C-U Pride Fest at Lincoln Square Mall in Urbana. It was reassuring to see so many LGBT people and allies coming together for a common cause in our very own community.
I was also given the opportunity to share my story on stage. This was the first time I had even discussed the incident publicly, so I had to muster a great deal of courage because it was still a very sensitive topic to me, particularly being the anniversary of the attack. But I wanted other people to know that strength in self is the greatest power of change.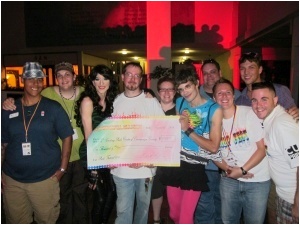 Afterward, I presented a check for $1000 to the Uniting Pride Center of Champaign County. For me, it was a worthy contribution in support of a good cause.
We have so much potential to achieve our goals if we work together. And the first step is a community center for LGBT people of all ages. While donations aren't necessary, involvement is. So please become an active volunteer and make a difference for future generations!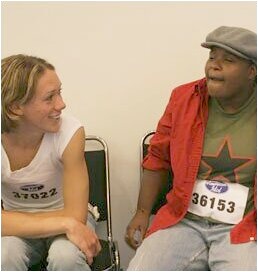 Making an Impact.
One of my more ambitious projects was the creation of a site commemorating Zachary Travis, the first openly transgender contestant to compete on FOX's American Idol. Despite an unsuccessful audition during the 5th season, he became the victim of an intensive online hostility campaign — not for his lack of talent but merely because of his gender expression.
Hate speech flooded newsgroups, forums, and blogs for months thereafter -- "What was that thing on TV?", "Trannies need to die!", and "We need to kill off these fags!" In spite of the rampant protests against LGBT individuals, I decided a tactful means to counter the controversy was in order. So I published ZachIdol.com the following week, and it instantly drew support from hundreds of likeminded individuals.
I believe in the years ahead we will see a long-overdue shift in the fashion attitudes of boys and men and the availability of more unisex clothing styles in addition to increasing diversity in male clothing choices. The polarizing fashion trends of the late 20th century are outdated; it's the new millennium, and that means we should usher in better ways of thinking about our fashion ideals.
For nearly half-a-century, women have liberated themselves from the dress-codes of gender, embracing a freedom of self expression that is still unparalleled in men's fashion.
Unfortunately for males, challenging this sexist notion is classified as "crossdressing", a term that emphasizes binary gender roles and reinforces the stereotype that men's attire must remain characteristically distinct from women's attire.
Hopefully one day we shall see the fashion industry shift as it did during the 80s, and males can be more confident in their personal appearance. This can in turn reinforce their body image and confer the willpower to combat the widespread epidemic of obesity and malnutrition in our culture.
If you agree that clothing is about people over gender, then please adopt the term "freedressing". It's not just a means of self expression, it's a new attitude for a new age. And it's ready for adoption!
Full equality for all LGBTQ persons requires not only education and awareness, but a committment and responsibility to challenge our prejudicial language and our attitudes to embrace sexual diversity.
When stereotypical phrases like "gay marriage" and "gay rights" are purposefully exploited by journalists, activists, and politicians alike to draw attention to LGBT issues, it mitigates the importance of a combined political focus and marginalizes the true sum of our sexual orientations and gender identities.
The only way to overcome these social obstacles is to directly challenge the status quo, even if that entails subversive dialog -- that literally means informing people that substituting the term "gay" for all LGBTQ people -- is nothing short of prejudicial and solely promotes a gay agenda.
AlterPride Project is a grassroots initiative, intended to promote education and awareness of sexual diversity while challenging outdated classical notions of sexuality (e.g. the Kinsey scale).


Celebrate Diversity in Illinois!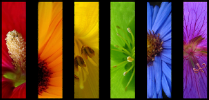 http://www.wegiveadamn.org/
http://www.itgetsbetterproject.com/
http://www.thetrevorproject.org/
Questions or comments? Please email me at randall@helpstophate.com
Copyright © 2010-2011, Randall Ellison. All Rights Reserved.